Access
It takes about 60 minutes from Kansai International Airport by limousine bus.
It is also easily accessible from Kyoto, Osaka, Nagoya, and Tokyo.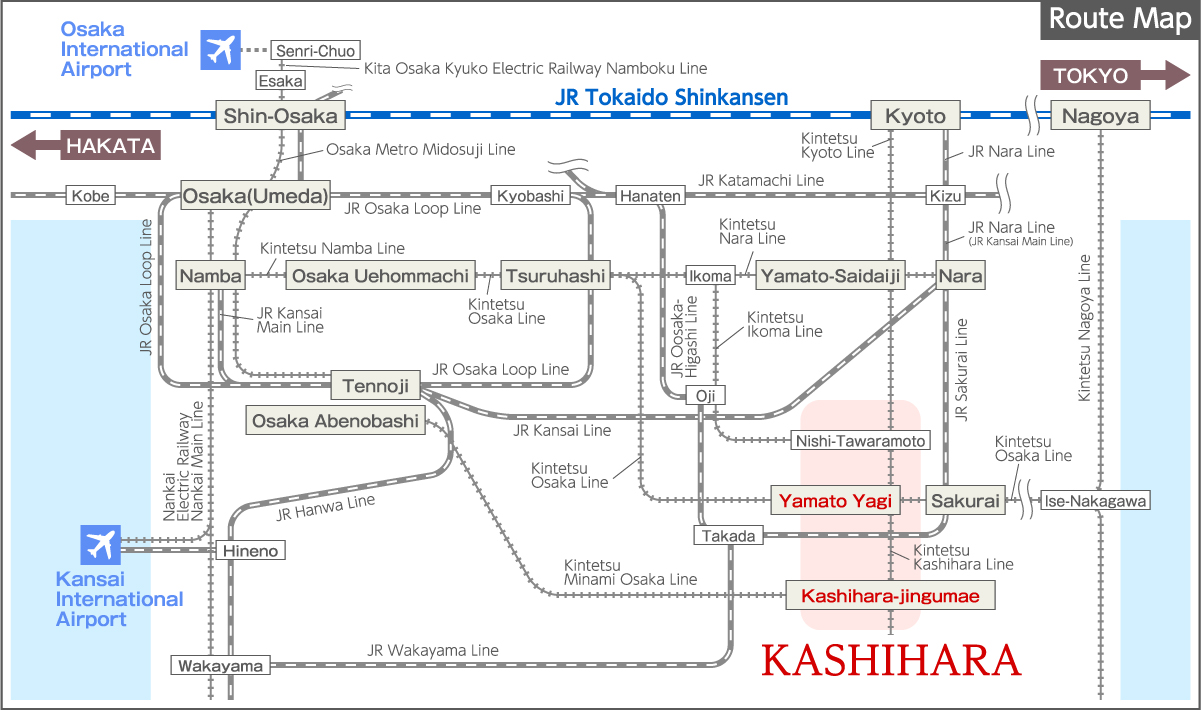 From Kansai International Airport





From Osaka International (Itami) Airport

From Shin-Osaka (& Osaka) Station



From Kyoto Station

From Nagoya Station

From Tokyo Station



From Nara Station




A special pass that allows unlimited rides on JR trains and buses is also available.
Click here for details.

Please check here for accommodation information.
Japanese page