About Kashihara
Kashihara. Located around the center of Nara Prefecture.
Kashihara is home to the Fujiwara-Kyo Capital,
the first and most significant capital city in Japanese history.
There are many attractive spots, such as Imai-Cho,
which retains the atmosphere of the Edo period (17th to 19th centuries),
and the Yamato Sanzan (Three Mountains of Yamato),
which have remained beautiful since ancient times.
Manyo poets have deeply loved the beauty and richness of this place.
Kashihara City, with its rich history, has good access to transportation.
It takes about 40 minutes by train from Osaka
and about 60 minutes from Kyoto.
There is also a community bus service in the city
which is excellent for sightseeing.
Enjoy a tour of Kashihara, a place where people's lives
and history are in harmony, as you like.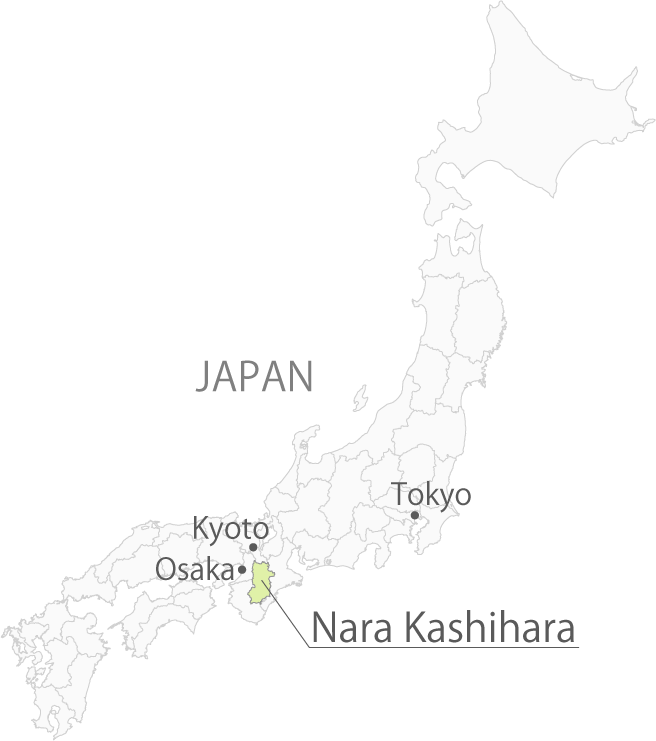 An English pamphlet is available.
Download