Sightseeing Spots
[ History ]


The Kashihara Jingu Shrine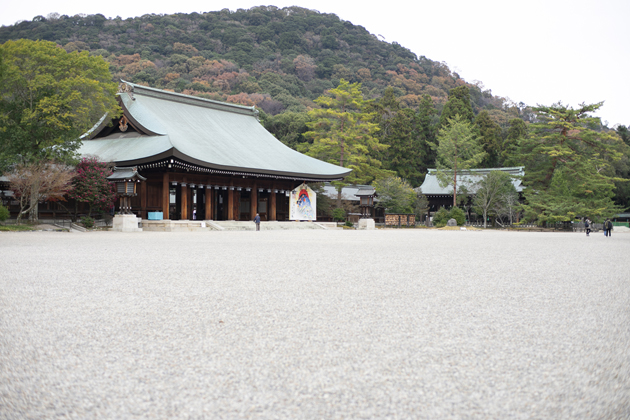 A Sacred Place Representing Kashihara City

The shrine was built on the site where Emperor Jinmu, the first emperor of Japan, ascended the throne.

The precincts spread out at the foot of Unebi-Yama, and the air is filled with dignity. Emperor Jinmu and Empress Himetatara Isuzuhime are enshrined here. After visiting the shrine, taking a stroll around the grounds, which are rich, including the forest garden and Fukada-Ike pond, where evergreen trees grow thickly, are recommended.
[ History ]


Fujiwara Palace Ruins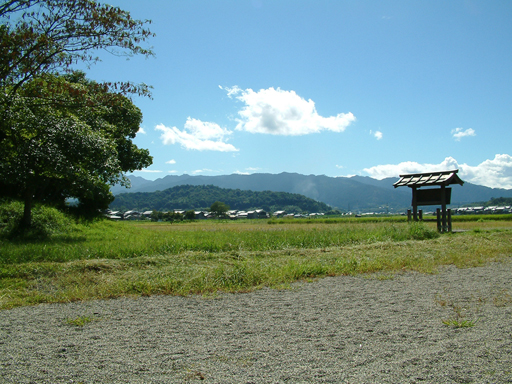 The First Japanese Capital was Here

Fujiwara-Kyo was built on the model of the Chinese capital city system. It was the first full-fledged capital city in Japan.

In the surrounding area, beautiful flowers are planted each season, and you can enjoy the colorful scenery of nanohana (rape blossoms) and cherry blossoms in spring, hanahasu (Chinese lotus) in summer, and cosmos in autumn. The site also has a great location overlooking Yamato Sanzan (Three Mountains of Yamato), where the beauty of the morning and evening sun is breathtaking.
[ Breathtaking View ]


Yamato Sanzan
(Three Mountains of Yamato)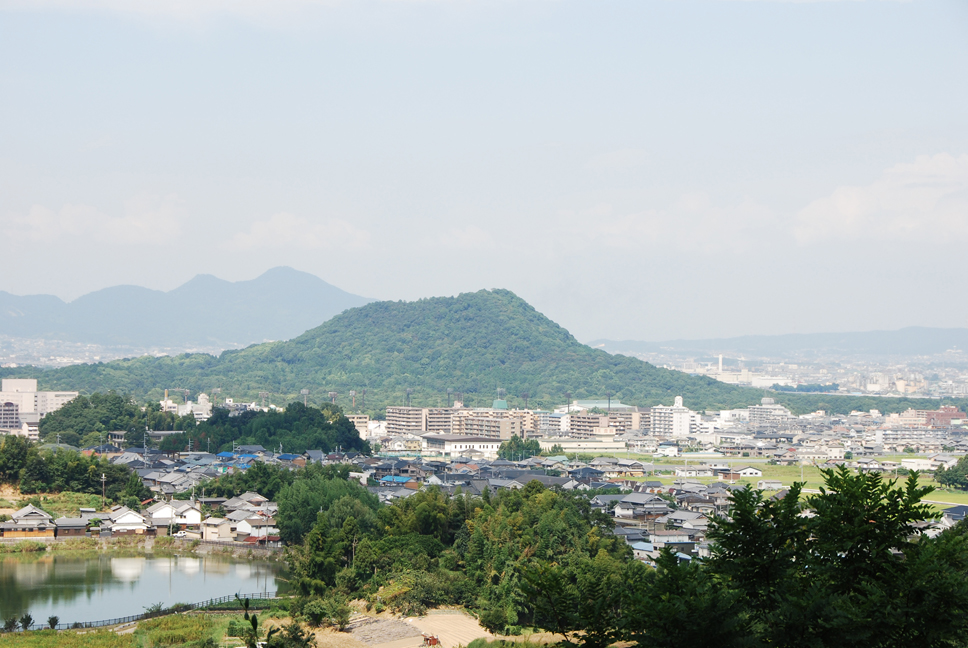 A Scenic Beauty with Ancient Romance
Yamato Sanzan (Three Mountains of Yamato) is the collective name for Mt. Amano Kagu-Yama, Mt. Unebi-Yama, and Mt. Miminashi-Yama, located in a triangle surrounding the Fujiwara Palace ruins.
The silhouette of the mountains is beautiful, and the area has been the setting for numerous folklores, myths, and many Manyo poems.
Walking around Yamato Sanzan is very popular.
[ Townscape ]


The Old Streets of Imai-Cho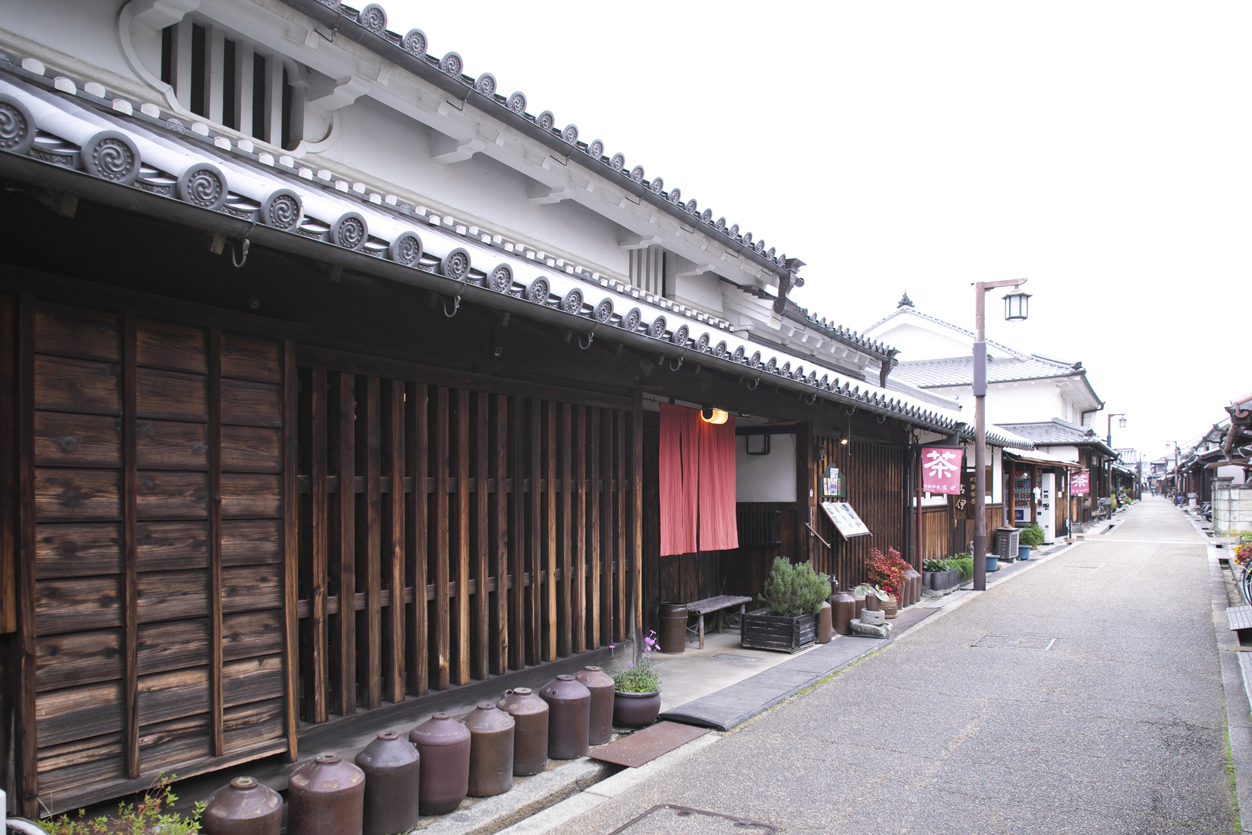 Time Travel from this Place to the Edo Period
Many stately buildings remain in the town, giving it the appearance of the Edo period.
Of the 760 houses in the town, about 500 are traditional buildings, the largest number in Japan.
The town is lined with cafes, restaurants, liquor stores, etc., and just strolling around is an exciting experience. Be sure to visit the Machiya houses to glimpse how people lived in the past.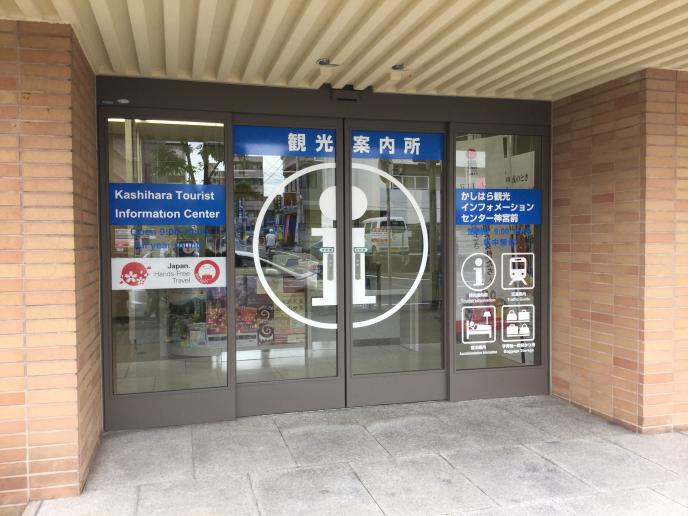 For Tourist Information
Kashihara Tourist Information Center Jingumae
The center provides tourist information on the Asuka region,
transportation, lodging, and temporary baggage storage services.
We can provide information in English,
so please stop by when you are out and about.
Tel

(+81)744-27-2070
Address

1F Kashihara City Commerce, Industry and Economy Building,
652-2 Kume Cho, Kashihara, Nara Prefecture, Japan
Business Hours

9:00 - 17:00 (Temporary baggage storage is available until 16:00)
Regular holidays

Jan. 1, Dec. 29-31
Access

Three minutes walk from Kashiharajingu-Mae Station
on the Kintetsu Railway.